Warrior cats -Lilysplash's love story- only for she-cats!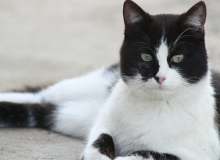 Hi! My name is Wavewhisker, a queen in riverclan. This is my first quiz of this series, Lilysplash's love story! I made many quizes, mostly warrior cats love story, so keep track on my quizes! Okay, have fun!
This is a warrior cat love story. A young she-cat in riverclan named Lilypaw will choose who she really likes and who will be her mate in the future. The choice is yours, so you can choose whatever tom you like. Well, see you at the quiz! Hope you like it!
Created by: Wavewhisker