Ultimate wings of fire quiz!!!!!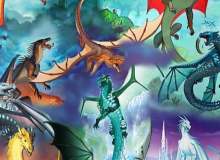 Hi! In this quiz you will be tested to see just how well you know the wings of fire series! Good luck! Be sure you double check your answers so you don't miss a any points!
Sorry if it's not great, this is my first time making a quiz. I hope you enjoy it! If you don't know an answer please don't look it up on the internet! If you need to, use the books!
Created by: Ellie