The ultimate Mario and Koopa Kooky quiz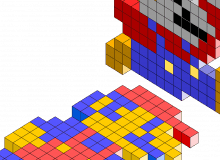 This is the ultimate Mario quiz. There are 20 questions. This quiz follows Main line Mario games, and spin-offs alike. This is for hardcore Mario trivia fans, but you can take it for fun.
Do not get mad if you get a bad score, it's just for fun. I did not know a lot of this stuff originally! If this is hard for you, than good, that means your not a Mario geek! If this is easily for you, then you must be the Mario trivia champion.
Created by: Flowey the Flower