Test your South African knowledge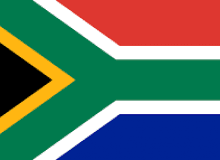 Welcome to my second quiz in 2019. I decided to pick this topic because I know a lot of things, but I wanna see if you guys know alot about the stuff in this quiz.
Most of the time, I meet a lot of people around the world who don't know nothing about South Africa, but it's really a growing economy. It's a very great and beautiful place with alot of diversities.
Created by: DJ Cecilia