Survival: Detailed Decisions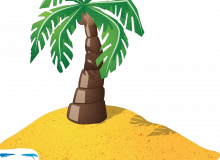 About: This is a highly detailed quiz, intended to give an accurate result of your chance of survival on a desert island. For an accurate result, please do not look anything up.
Setting: You were on a research trip to the Bermuda Triangle, when suddenly, your boat crashed. You heard a groaning sound, and everything went black. You woke up some time later alone and on a deserted island. Survive. Will you solve the mystery of the island? Will you starve, freeze, escape or thrive? Find out in this quiz!