Snowleg's love story[for she-cats!]part2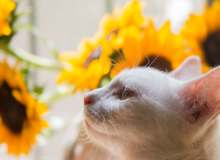 Hello! I am wavewhisker of riverclan! This is my warrior cats love story season two! You will choose the tom you love, and become mates. It is all your choice to choose. Have fun!
This is a warrior cats love story. Snowleg in thunderclan will choose who will be her mate,and who she loves.remember, this is for she-cats, not toms. I will be making a love story only for toms, so look forward to it.
Created by: wavewhisker