Should I dress up today..?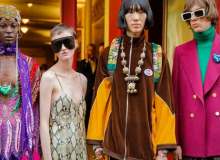 Not sure what to wear? Do you wanna look cute today? Anyone to impress? How are you feeling? What you wear affects you psychologically. It can profoundly alter your mood.
Here is a quiz to help you decide if you should dress up today or not! Clothes influence how others respond to you. And the visual illusion created by cut and fabric dramatically changes the appearance of your body.
Created by: Kai