Secret Magician Factions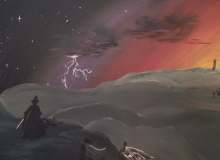 "QuiWossilo Woo-sul-oha. Don't you remember? It means, Come to me, friend. I have been waiting for so long." - The Chalk Princess There are many secret societies and magical cabals. Which of these would be best for you? Take the quiz and find out where you belong.
This is a quiz for fans of Peter R. Talley's urban fantasy novels: Orbs of Avalon, The Chalk Princess, The Cerulean Sphere, Long May You Run, and Lost in Darling City.