Pottermore Ilvermorny Sorting Test -- All Questions!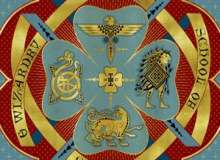 This is the Ilvermorny Sorting test from Pottermore! All possible questions and answers are provided. Thanks to JK Rowling for providing this test on Pottermore.
Please take the test on Pottermore, but if you want to retest yourself without deleting your Pottermore account take it here! Test your friends and family too!