Modern Gaming Quiz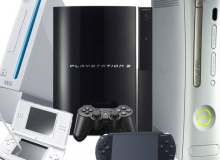 Retro games are classics. There is no doubt that people of the age of the Genesis or the NES found it to be one of the greatest. It will be a moment to be remembered for generations to come.
That, however, is not the main subject of this quiz. We will look at games that have been released from 2000 to 2018. How well do you know modern games! Your answer comes now.
Created by: "Inkoura"