Miraculous Be Like...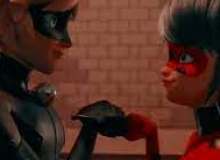 Me/K: Anyone seen Miraculous? Welp, even if not, you can still take this quiz for fun. WARNING: THIS QUIZ HAS SOME SPOILERS, I RECOMMEND WATCHING THE SHOW FIRST
Me/K: I hope you like this. Let me know if you want more "BE LIKE" quizzes, I love making them and have more ideas for them, I'm working on all these quizzes at once and need to give my laptop back, but still, I am going to try to make quizzes. Hope you ENJOY!!!