Keeper of the Lost Cities Ability quiz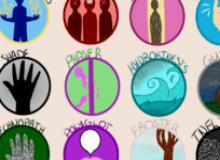 Hey! I am very passionate about keeper of the lost cities! So I made my own ability quiz! Answer 10 easy questions and find out what ability you'd get!
Don't forget to be honest and have fun! Go ahead and start the quiz! Make sure to comment on this quiz and tell us you're ability and whether you liked it for not. Thanks!
Created by: Keeper fan2317