Hunter or Not??????(for girls)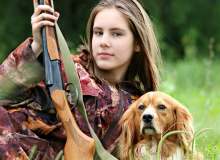 Hello! I am First Lieutenant Fireblaze! Meet my deputy, Ashstream. Ok, so here you are standing you will be justified if you will be a hunter or not. Artemis hunter.
Take this now! It might put you with all of us! Well? Sit, while I inquire you about your personally, your traits, and the most important, your hunter spirit.
Created by: Dreamcatcher1086