How Well Do YOU Know The Unwanteds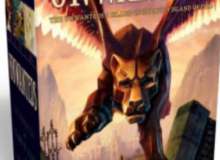 This quiz is a few simple questions to see how well you know the Unwanteds! It's a very short quiz sorry 😐 couldn't figured out how to add more...
Please do not take this quiz if you haven't read the books major spoiler alerts 🚨! Enjoy! Also this is only for the Unwanted Series not including the Unwanteds Quest.