How well do you know Hollyleaf?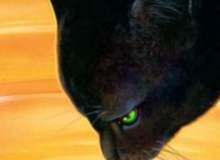 Have you ever read Warriors, by Erin Hunter? Well, its a book series-type-thing thats about wild cats, who live in Clans, ThunderClan, WindClan, ShadowClan, RiverClan, & SkyClan.
This quiz will test your knowledge on a ThunderClan she-cat, Hollyleaf. So, how well do you know Hollyleaf? Do you know her enough to be one of her fans? Well, thanks to this quiz, you can find out.
Created by: Shimmerdream