How well do you know Europe?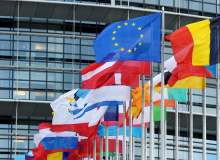 Strap on your thinking caps folks! This is a very challenging quiz. I don't even think people living in Europe could achieve a 100% score: You have been forewarned. :-)
The quiz includes questions based on trivia for various countries in Europe. I tried to include as many countries as I could. Hopefully I did a decent job.