How well do you know Draco Malfoy?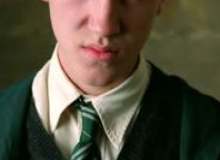 This quiz tests your knowledge on Draco Malfoy. 50% of people will score over 70%/100%. DO NOT use Google for help, if you do not know, just take a wild guess. Made without any research done just by some simple facts I know.
I will make other quizzes in the future about other Harry Potter characters so stay tuned for that. I will try to make other kinds of tests and quizzes aswell. Have fun!
Created by: xxastoriamalfoy