How well do you know Bluestar?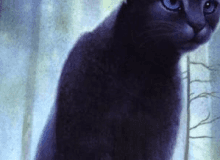 So this quiz is about the legendary leader Bluestar from warriorcats. How well do you know her? She's a bright cat and is very daring and calm and unexpected.
This was a quiz inspired by warriorcat wiki fandom and everyone who loves warriorcats. I really took my time on this =) have fun and try your best on this quiz! I made it kinda hard.
Created by: Emotionlessdemon