How Well Do You Know Barbie Movies?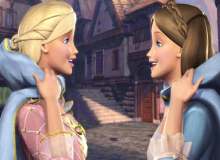 Barbie movies have been part of my life since I was really little. I've carried my love for them throughout my entire childhood up to now. They are fun, cute, funny, have good values, and are very nostalgic.
Wanna test your knowledge on Barbie movies? Here's a fun quiz I made for people to see how much they remember about these awesome movies. I hope you do well!