How Similar Are You To Hikaru Takamiya?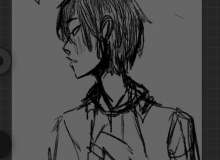 Hey, yeah this is a quiz to see whether or not you're similar to my OC idk why I'm just kinda curious LOLLL so um… I guess take this quiz to find out or something? I'll do a little description below or smth lolz
Hikaru Takamiya sucks. He's a 20 year old guy with some issues of his own, which every human being gets once in awhile. He's not very nice at first and that's okay, and he's sort of a cynic, meaning he's very skeptical and pessimistic of everything in life. I guess he's kinda cool idk I'm not liking him very much lately.
Created by: Nico