How reformed evangelical are you?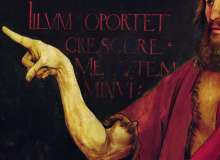 Hello there! In this quiz, there will be a variety of questions to test how reformed evangelical you are. The questions are a combination of biblical, doctrinal, and historical questions. Enjoyyyy!
May this quiz causes you to be more ardent and zealous for our Lord Jesus Christ and in valuing God's work in the history of His Church. Please share this quiz with your friends!