How Ravenclaw-ish are you?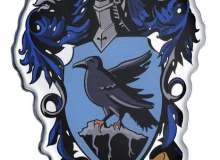 This quiz will show you how much potential you'd have as a Ravenclaw! Ravenclaws possess the traits such as, knowledge, wit, creativity, originality, wisdom, etc.
Just because you get a lower score doesn't mean you're not smart, Ravenclaw isn't all about smartness, and you can be a genius but you don't have to be in Ravenclaw.
Created by: FruitOnTheCorn