How pretty or ugly are you?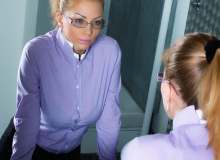 Hey guys! There is one thing you need to know about this quiz!!!! IN MY MIND NO ONE IS UGLY. But you want an honest, human society answer so here it is! This is just a quiz so dont take it seriously!
You are a beautiful person. Don't let society define that. They aren't you. Why do they care! Beauty is personal. I look nice and dress up for myslef so that I feel confident. I don't do it for other people.
Created by: Kat Nari