How original is your OC?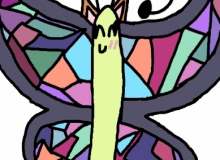 This quiz may be a little short (and I may have not felt like adding 100 results), but at least I tried and put some effort into it. Good luck, by the way.
I don't wanna waste your time reading this with boring stuff, so here. I think that no matter what the results say, you still have a great character, and I'm glad that you made it just the way you wanted. If any of the results offended you, please don't complain, I didn't mean for them to hurt.
Created by: MochiTraceiChan