How much do you love your siblings?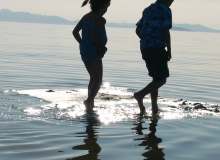 Some siblings are loving. Some siblings are forgiving. Some siblings are annoying. And some siblings can be... well, I think you get the point. If you want to know whether you love or hate your siblings, take this quiz with honesty.
This is the first quiz I've ever made, I hope you enjoy it! If you don't think the results are accurate, please don't hesitate-the quiz may be inaccurate.