How much do you love draco malfoy?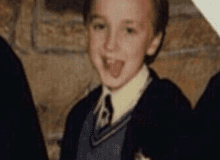 This is a quiz for those who have read Harry Potter and know that none of this happened in the books . It is a test to see how much exactly do you love Draco malfoy
Please enjoy and not leave bad comments and stuff because this is my first quiz and I really want you to enjoy it and share it with friends and see how they feel about DRaco Malfoy!