How Much Do You Look Like Me?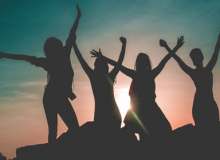 Welcome to my first quiz! My old account is EmilyTheElephant, but I forgot the password, so I decided to make a new account! Thank you guys for taking this quiz!
Today we will find out exactly how much alike we are in looks. Answer honestly to get accurate results! It is pretty much just for girls, but boys can take it as well if they want.