How much do you know about my roleplays?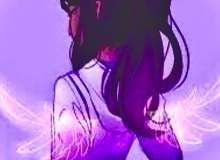 If you have roleplayed with me before, this is you're quiz! There are NOT specific questions like "What is the age of yada yada?" Nope! Not todayyyy!!!
These are questions like "What was my first yada yada?" Anyways, no one reads these, so goodbye and try to get a high score! Meow~~~!!! Oh! Come and roleplay with me on Fourms!
Created by: Gacha_Summer