How much do you know about Dork Diaries #1?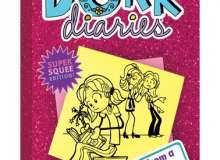 Do you like Dork Diaries? Do you know a lot about it? If so, click what you need to to get into this quiz! You're awesome at doing quizzes, so go for it! I'll be here for ya!
Well, not yet. If you DON'T know a lot about Dork Diaries #1 (Tales From A Not-So Fabulous Life), you can still take this quiz. Just watch out for mistakes! NOW let's GO GO GO!!