How Evil Are You? (Part 2!!)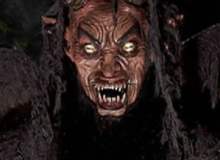 Like I promised! I said I was gonna make a part two right?! Well, here it is!! Buckle your seatbelts and get ready to have fun! Wait, no one is having any fun around here.
Are you sure you'll pass this quiz? Or are you just a goody two shoes? Well, I don't care. Just be honest as you take this quiz and enjoy! (Muhahaha!!!) Part 3 is coming soon.
Created by: Charlie Philips