How Confident Are You? (For Everyone But Males!)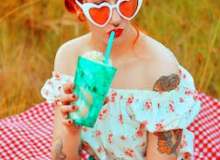 Do you want to be confident? Do you feel like your not likeable enough? Well that's just crap. You are already awesome, beautiful, and confident! Every girl is a jewel. And every jewel is a stone/rock before it becomes the sparkly beautiful crystal/gem/jewel.
This quiz is just for fun so you guys enjoy this as much as I have enjoyed making it. Your all awesome just the way you are. No matter what your result is. Anyways, just start already!