Harry Potter - Sorting Hat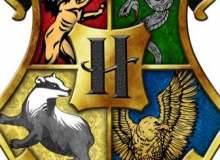 We all know that Hogwarts School of Witchcraft and Wizardry was divided into four Houses: Gryffindor, founded by Godric Gryffindor; Hufflepuff, founded by Helga Hufflepuff; Ravenclaw, founded by Rowena Ravenclaw; and Slytherin, founded by Salazar Slytherin. This quiz will tell you in which one do you belong!
Houses at Hogwarts were both the living and learning communities for its students. Each year's group of students in the same House shares the same dormitory and many classes. The houses compete throughout the school year, by earning and losing points for behaviour. The House with the most points wins the House Cup. Each House also has its own Quidditch team that competes for the Inter-House Quidditch Cup. These two competitions breed rivalries between the Houses, the greatest of which is that between Gryffindor and Slytherin.