Harry Potter: My Hogwarts House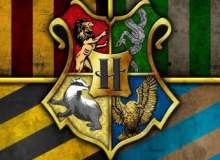 Harry Potter: My Hogwarts House - Another cliche, but hopefully with less predictable questions and a bit more need for thinking. Are you ready to be sorted?
The Sorting Hat has gone through many trails and now before you is the newest of them all: where shall the Hat place you? Shall it be Gryffindor where dwell the brave of heart? Shall it be Slytherin where you'll make your real friends? Shall it be Hufflepuff where they are just and loyal? Or shall it be Ravenclaw where those of wit and learning will always find their kind?
Created by: Lyrical-Light