Guess The Song Challenge (Hard)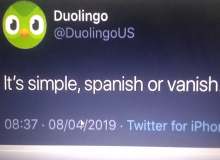 Title says it all! Just read the lyrics I give you and you try to guess the song. Also, get ready for next month, because next month, Wings Of Fire: The Dangerous Gift comes out!
And for Warriors fans, I have a spoiler for you... ASHFUR IS THE IMPOSTOR! I'm sorry, should've warned you. Now, what are you waiting for, go take my quiz!
Created by: SuicuneIcehearted of Check out my Wattpad book :)
(your link here more info)