Grrrls -AVIVA (Rig Download Sorta)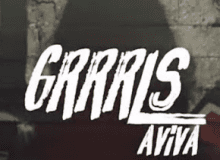 AVIVA Is Awesome! So I Wanted To Make A Lyric Thingy On One Of Her Songs! Hopefully This Doesn't Get Copyrighted By AVIVA Herself! That Would Be Weird.
Please Make Sure To Rate, Share, And Comment! It Would Help Out A Lot I Want To Get To Experienced Or At Least Senior And It Would Help Out A Lot! You Guys Are Awesome And Don't Forget It! Enjoy This Lyric Thing!! Yeet!
Created by: Horror Lives 2 of Grrrls -AVIVA (Rig Download Sorta)
(your link here more info)