Descendants: Finish The Lyrics!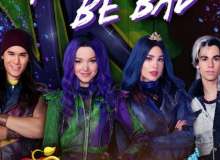 Descendants is a Disney Channel original film that brought us some hit songs. Many fans have taken it upon themselves to learn the lyrics to ever one of them.
If Only you knew if you are one of those fans... Now you can! just answer the questions on this quiz completing the given lyric! Can you pass this quiz with a one hundred percent?