Covid Mask Stereotypes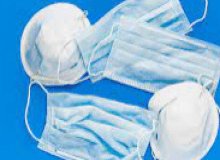 Hi. My name is Fun Quiz Girl. I like to make quizzes, and I can't wait to make more. At the end of every quiz, I tell you what the next two quizzes will be. Good luck!
Shoutout to my friend TT who had the idea for a Covid quiz. Warning: Not all of the of the results have masks in them, most do though. You could get: Safety, New Hobby, Homemade, or My Body, My Choice.
Created by: Fun Quiz Girl