Could you have leukemia?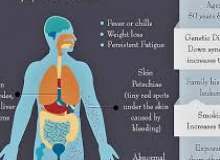 Worried you might have leukemia or another blood disorder? Take the quiz and get results! Check your symptoms and see what's wrong!! You could be sick or overthinking it.
Disclaimer: Do not self diagnose! If you are worried, concerned, or nervous, go get checked out by a professional! You could potentially hurt yourself if you do not get checked out or self diagnose!