Charles is Vegan-Friendly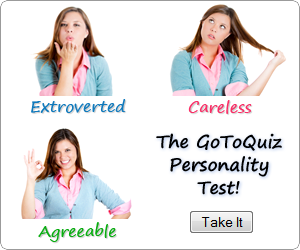 You call yourself a friend? If you think you know me so well, take this test and PROVE YOUR WORTH. I'm tired of people believing they know the real me as soon as I open my mouth. There's a lot more to me than my wit and sarcasm. Let's see how much you pay attention.
In less than three minutes you'll know how close we are, and what you need to work on to become my bestest friend. If you score high, I'll be very proud of what you've done to take notice. These questions are hard, so get ready.
Related Quizzes:
Create a quiz on GotoQuiz. We are a better kind of quiz site, with no pop-up ads, no registration requirements, just high-quality quizzes. Hey MySpace users! You can create a quiz for MySpace, it's simple fun and free.