Can you survive.... a deadplant onslaught?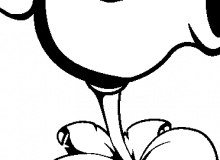 Welcome! :D This quiz is based off on the Deadplants.exe creepy pasta! Anyways this quiz is just for fun! Don't get scared! And your child hood might get broken,...
Also don't take the insults seriously, i don't mean it. Anyways make sure to put a rate for how this quiz is. Basically i don't care if its awful, this is just my first quiz, though.
Created by: Winter-Melon