Brayden's Morning Routine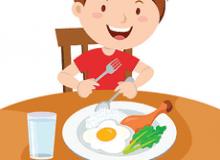 Hi guys! My name is Brayden! This is my first quiz that I made for you guys! This quiz is all about what I do every morning! So , click this test to see what I do every morning!
So , what are you waiting for? Let's get started doing this test! In every test , there are 4 choices to pick. Only 1 correct answer is in this quiz. There are total of 10 questions in this quiz. So , let's start!
Created by: Brayden Huang