Are You My Soul Mate?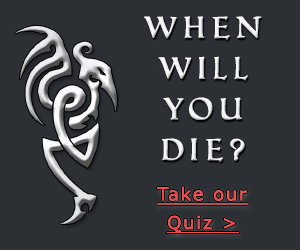 A soul mate is someone who is your other half, the quintessential perfect mate. Many spend an entire lifetime and never find it. With this survey, we are (at least I am) finally one step closer.
So...are you my soul mate? Do you have what it takes to spin the wheel of destiny and complete this survey? Do you have the minerals? Are you ready for the brutal truth? Only one way to find out.
Related Quizzes:
Create a quiz on GotoQuiz. We are a better kind of quiz site, with no pop-up ads, no registration requirements, just high-quality quizzes. Hey MySpace users! You can create a quiz for MySpace, it's simple fun and free.