are you most like a tribe or a Pantalan scavenger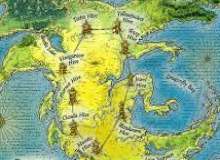 Here is an, easy quiz that will let you know which Pantalan thing you are most like, for instance are more like a Leafwing, Silkwing, Hivewing, or are you more like Mole the scavenger or Raven the scavenger?
I hope you enjoy this fun quiz as much as I enjoyed making it. Please don't forget to rate it, I am interested in seeing what you thought of it. Oh and I hope you don't mind that I couldn't find proper images of Mole and Raven.
Created by: Wolf lady