Are You Being Discriminated Against?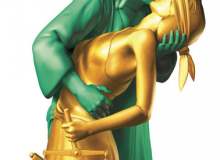 Sources: Canadian Charter of Human Rights and Freedoms My High School Canadian Law Class Are you legally discriminated against? Or are you just having difficulty fitting in?
WARNING This quiz only works if you tell the truth. Opinions matter little and facts matter a lot. I considered opinions however in this quiz as best as I can. However when I translate this so any human mind can understand it it might make it less accurate to the Charter. Disclaimer: I don't know the human rights laws by heart. Don't use this quiz as evidence in Court. This is a fun quiz for my culminating activity and GTQ account.