Are you an Angel or Demon?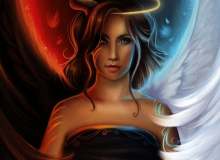 So this is my second quiz. If you haven't played the first one please do. It's called Which FNAF Character/Afton are you? You can find it under Newest Quizzes.
This Quiz is to figure out which spirit animal you are. Also I don't understand the logistics of the questions. If someone who knows how to make the quizzes. PLEASE HELP ME!!!!
Created by: Willowtailkit