Are you an Angel or a Devil?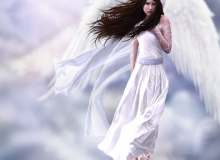 Hello, everyone! How are you doing today? Have you ever wondered if you a pure-hearted angel, an evil devil, or just in between like most of the people?
Please take this quiz to find out, if you are curious. It will tell you how much angelic or devilish you are at the end. Also remember to comment. Enjoy!
Created by: I Wish You The Best