Are you a Gryffindor student?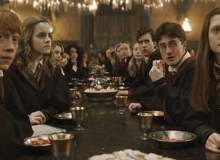 Hogwarts Houses are Gryffindor, Hufflepuff, Ravenclaw and Slytherin. Each house has their own personality and talents. And each will show which teacher you are favored by.
During this quiz, answer what your heart tells you. You may not fancy yourself, but you should be proud of what you've become. If you like this quiz, start creating your own Harry potter character!