[How Attractive are you?]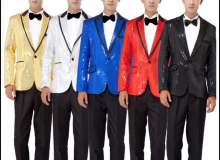 This quiz is not meant to be hurtful. It is just a quiz to determine your general appearance.Remember that appearance isn't a factor on weather you are a good person.
Are you wondering how people see you?Could you be ugly,pretty,or handsome?Well this test is right for you.Remember to answer all questions HONESTLY!Good luck!See you at the end.
Created by: Eric