Would I Crush On You?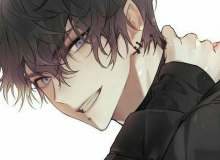 Haha... first of all we need to lay down the basics. I'm straight and I'm a guy. So girls only.. But if guys want to take this feel free to do it. I won't stop you for sure.
My name's Gray and my last name will remain a secret. It's similar to Broek so it isn't really hard to figure out. It probably won't be too long. Enjoy my quiz!
Created by: GrayBroek