Will Your Friendship Last Forever?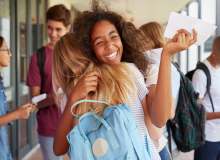 Are you wondering how long you and your friend will be friends? Well, then this quiz is for you. With just 12 questions you will find out how long it will last for the two of you.
I wish you the best of luck! And be sure to listen to the advice I give you in your result. It will help you know what to do with your result. Thank you!